Mission
Our research division in the Medical and Molecular Genetics Department at the Indiana University School of Medicine aims to support ongoing advancements in the Parkinson's disease (PD) research field. Our team seeks to provide innovative education tools and informational resources about Parkinson's disease, genetics, and research opportunities for individuals with Parkinson's disease and their families, as well as researchers and clinicians.
PD Nexus serves as our central resource for sharing in-depth information regarding the link between Parkinson's disease and genetics . Our website hosts several educational materials that have been generated by our genetic counseling team, along with links to outside articles , resources, and opportunities for continuing education. Our goal is to provide resources that empower individuals with Parkinson's to gain a better understanding of their condition, and to outline ways to get involved in current and ongoing research initiatives. Clinicians and researchers can also access tools for practice , patient education materials, and information on current research efforts to further Parkinson's genetic knowledge. Researchers can also learn more about the specific Parkinson's disease research efforts at Indiana University through PD Nexus or by contacting our research team.
About us
The Medical and Molecular Genetics Department at Indiana University contributes to the understanding of numerous genetic conditions by integrating basic research in genetic and genomic mechanisms, translational research in disease models, and clinical trials in rare and common genetic diseases. The department also has a rich history of training geneticists and genetic counselors.
Within our division, there are dedicated team members who coordinate and carry out these research efforts. Genetic counselors provide daily support and consultation to study participants and contribute to various research efforts with groups such as National Society of Genetic Counselors and PDGENE Latino Advisory Committee. They have also presented at PPMI Pathology Core Clinicopathological Cases and provided education to students enrolled in Indiana University's genetic counseling master's program. There are many team members specific to research studies who collaborate with study sponsors, testing labs, clinicians, and other researchers, to facilitate workflows between study teams and participants, such as kit shipment and sample management. Our biorepository team houses bio-samples at the Indiana University Genetics Biobank and makes selections available for request from qualified investigators for Parkinson's discovery and validation work.
What we do
PPMI Pathology Core ("Brain Tissue Donation")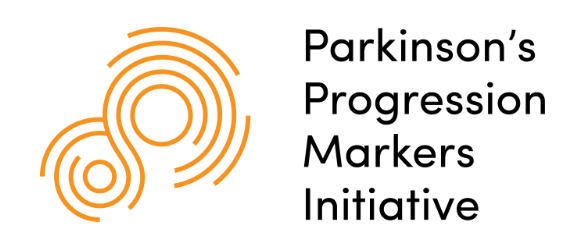 The PPMI (Parkinson's Progression Markers InitiativePathology Core works to facilitate brain donation by PPMparticipants. An important and rare resource in Parkinson'disease research, post-mortem analysis of brain tissuhighlights changes in the brain correlated with motorcognitive, and behavioral changes. Drawing connections betweewhat has happened in the brain and how the disease presenteduring life furthers understanding of PD and helps scientistdevelop tests and treatments for the disease. Collecting braidonations under the scope of the PPMI project also allows thessamples to be correlated with already rich set of data ansamples collected from longitudinal participation.
The Pathology core has built up the infrastructure to consenparticipants through multiple avenues: a referral by their PPMI sitcoordinator, a self-referral from the participant themselves, and aemergency referral, where an authorized representative of thparticipant can request their inclusion when they are near death or havrecently passed. For all these pathways, the Pathology Core has beeable to successfully facilitate brain donation from a wide range oparticipants. Our paramount focus is to be agile enough to meet thplanning needs of any PPMI participant.
The Pathology Core partners with brain removal specialists (odieners) across the entire US. These specialists include MDs, heads oneurology departments at major universities, pathologists' assistantand qualified mortuary staff. Our relationships with these experts allous to fulfill the desires of our dedicated participants, ensuring thhighest level of research is possible with their donated tissues.
The final step in a brain donation process is thClinicopathological Conference. The PPMI team works with researchers aStanford University, investigators at the participant's PPMI site, another professionals to provide a deep analysis of the participant'tissue samples and clinical presentation. A summary of this analysis isent to the participant's family, and in some cases could be otremendous benefit to their healthcare decisions.
For more information on Pathology Core, please call (844) 280-0036 or email ppmipath@iu.edu.
PPMI Online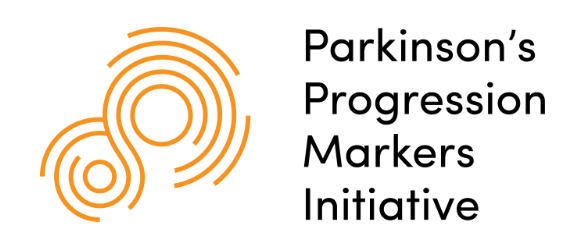 Parkinson Progression Marker Initiative Online (PPMonline) is part of the broader Parkinson's Progression MarkeInitiative aimed at better understanding who gets Parkinson'disease and why. PPMI Online is a study collecting participanreported demographic and health information online from peoplwith and without Parkinson's disease. Once in the study, yowill answer questions related to various aspects of your healtthat may be related to your risk of developing Parkinson's.Whether you have Parkinson's or not, you are needed to finbetter ways to diagnose, treat, and even prevent this braidisease
For more information on PPMI Online, please call (877) 525-PPMI or email joinppmi@michaeljfox.org.
MJFF Biorepository

Indiana University runs the Michael J. Fox Foundatio(MJFF) Biorepository, where samples are housed and madavailable upon request to qualified investigators foParkinson's discovery and validation work. Please visit thisite if you are interested in viewing the biosample libraries tinform sample requests.
For more information on the MJFF Biorepository, pleasemail mjffbio@iu.edu.
PD GENEration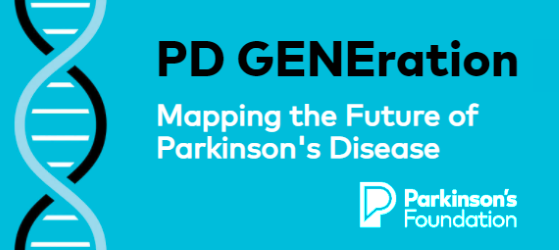 There is a need in the Parkinson's community to speed up clinical trials, improve care and allow Parkinson's patients to undergo genetic testing. Sponsored by the Parkinson's Foundation, PD GENEration provides participants with the opportunity to do so within a clinic or via telephone (telemedicine), with an aim to assess feasibility, impact, and participant satisfaction of offering genetic testing as part of clinical care.
Participants in the PD GENE study undergo genetic testing and are randomized to receive genetic counseling in clinic (physician) or by telephone (IU genetic counselor). A series of surveys are then completed for researchers to evaluate satisfaction with genetic counseling, and whether the participant's knowledge of their genetic status impacts recruitment into clinical trials. Clinical exome sequencing results, blood and DNA will also be banked for future research purposes.
For more information on PD GENEration, please call (317) 278-4363 or email pdgene@iu.edu.